CANCELLED Thinking out Loud - Muslim as Minority
Past Event
Friday, 15 September 2017 -

5:30pm

to

7:30pm
The Thinking out Loud series with Aamir R. Mufti , scheduled for Monday 11th, Wednesday 13th, and Friday 15th September, has been cancelled due to unforeseen circumstances
---
Thinking out Loud - Muslim as Minority (Lecture 3)
How has Islamophobia shaped Western identity? In this timely and important series of lectures, Aamir Mufti puts Europe's new strangers into a necessary long-view perspective in which Europe's past is inescapably conjoined to the present. Only then, contends Mufti, can there be an honest discussion. The future of a postcolonial understanding of the world depends on it.
Professor Aamir R. Mufti (University of California, LA), received his PhD at Columbia under the supervision of Edward Said. His work has spanned such concerns as secularism, minorities, exile and statelessness, the cultural politics of Jewish identity in western Europe, the partition of India, modern Urdu literature, global English, and world literature. He is the author of Enlightenment in the Colony: The Jewish Question and the Crisis of Postcolonial Culture (Princeton, 2007) and Forget English! Orientalisms and World Literatures (Harvard, 2016), coeditor of Dangerous Liaisons: Gender, Nation and Postcolonial Perspectives (1997, Minnesota), and editor of a number of special issues of the journal boundary 2, of whose editorial collective he is a member.
Thinking Out Loud Series includes:
Lecture 1, Monday, September 11: Europe: An Imperial Idea 
Lecture 2, Wednesday, September 13: The New Pariah: Between Citizen and (Colonial) Subject 
Lecture 3, Friday, September 15: Muslim as Minority 
Full Series: Includes tickets to all lectures listed above. 
The Thinking Out Loud lectures are co-organised by the Philosophy group at Western Sydney University, ABC RN, the State Library of NSW and Fordham University Press.
For more information:
www.westernsydney.edu.au/thinkingoutloud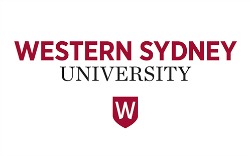 More events that may be of interest to you